CUBiT Cloud Hosting Solutions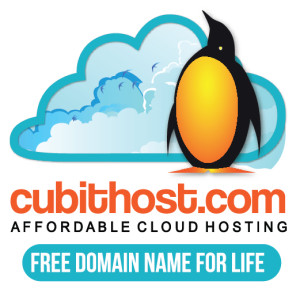 103 Jugan, Consolacion, Cebu, Philippines
032-564-3891
/

0998-204-2209 (Mobile)
We are a young and dynamic start up web hosting, domain name registration and website development company.
Our mission is to provide affordable, reliable shared web hosting solutions to individuals and small businesses that needs an online presence.
We work virtually. Meaning we don't have a physical office. If you wish to communicate with us you can fill-up our Contact Form. Make sure to provide and e-mail address or a contact number.
We use industry standard super micro servers with 12 core processors, 16 x 8 GB memory, 12 Western Digital hard drives, 8 Samsung SSD drives and utilize 4U rack mounting. Our servers are located in a very secure facility in Utah, USA.
For any questions or concerns, please add us in Yahoo Messenger (slkmclaren [at] yahoo.com) or in Skype (slkmclaren).
You can also send an SMS thru 0998-204-2209.