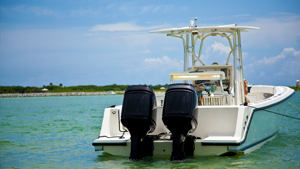 Many women want to learn more about boating. Reading can only take some of us so far. Some of you need an instructor at your side to feel comfortable. Because we have had frequent requests on where to go for on the water training, we came up with what we feel is the most extensive on the water course and educator list available.  Depending on where you live, you may find no one locally.  Often classroom courses can be found, but on the water formal teaching is often not easily found.   Some students opt to travel. If financially able, paying the instructor to come to you is another way to get instruction. This may be necessary if you want someone to teach you on your own boat. Online you may find individual captains such as Captain Phil Cusumano at onthewatertraining.com who are willing to travel. As is true of the majority of the instructors advertising, Captain Phil is available on the East Coast.
The majority of the larger organizations offering on the water training are located in Florida, the New England States and California. Boat US has a list, which is limited to the usual states.  Most instructors on this site and others are listed as 100-150 ton certified. Look under resources sub-category pro-captains to find the list. Most Captains on Boat US are located in Florida. Michigan was the only Great Lakes state noted.
Call a Captain also has on the water training. You can be specific with length of boat, type of engine and can be matched up with a captain in your area. Unfortunately, near Cleveland would be more than 300 miles away in Illinois (similar to our prior searches). The many courses are impressive. Classes are specific to lake waters, ocean waters, heavy weather handling, night cruising and more. There is a class for a great first mate, if that is what appeals to you.
US Powerboating has an extensive variety of classes. There are multiple course options available nicely divided into boats larger or smaller than 26 feet. The courses range from the most basic to rescue and night operation. Their inshore powerboat cruising course is an excellent idea for those of you that have dreamed of taking a great loop trip, but are afraid you may not have the skills. This more than 15 hour on the water course teaches you how to safely operate and navigate on a multiple day trip within sight of land. Combined courses are an excellent option for those of you looking for extensive skills.
Here is one of US Powerboating's YouTube videos on leaving a dock:

For those of you that must learn on your own boat, Boatwise.com offers an experienced licensed captain that will come to your boat and train you on the necessary vessel handling, docking and navigation skills. Boatwise is located throughout New England. Rates are $75/hour with an added $20/hour for travel. Founded by Rick and Sue Kilborn, they describe themselves as the founders of the first one day class certified by the Coast Guard.
If a combined classroom and on the water class is what you are looking for, the Recreational Power Boating Association (RPBA) offers an intensive 12 hour combined in water and classroom course called Close Quarters. During boat show season, the RPBA also offers five hour docking courses on a simulator at the New York, Baltimore, Atlantic City, St. Louis and Boston boat shows.
If you are looking for adventure, a vacation and on the water training all wrapped up in one, Sea Sense offers a 5 day live-aboard powerboating course for $3995. The most recent exotic locale includes travel to Venice Italy. I don't know about you, but suddenly I cannot learn more about boating without going to Italy!