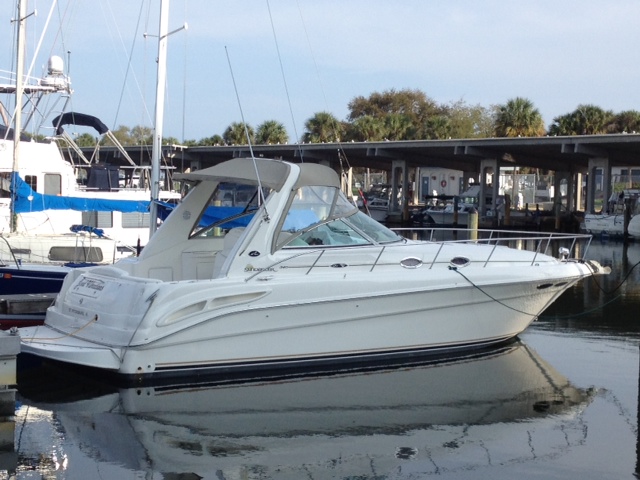 Peer-to-peer boat rentals are a new entity. In the past, if you wanted to rent a boat for the day you would contact a charter company or look in your local newspaper.  The internet has changed all that. The sharing community is growing for all luxury items including boats; the peer-to-peer boat rental was naturally the next rental option. I found three major peer-to-peer boat rental companies: Cruzin, Boatbound and GetMyBoat. All three are nationwide, offer the option of free listing, and a variety of boats to rent. Despite marketing as boat rentals from individuals, charter boat companies were amongst rental options on all three sites.
BoatBound is a peer-to-peer boat rental company located in the larger U.S. boating markets of Boston, San Francisco, New York, Seattle, Chicago and Austin. On Boatbound's site I was greeted by an offer of discounts, if I referred anyone to their site. For the renter, it would be $25 off and for the boat owner this would mean a $75 boating credit. There was another teaser in the header stating you would get $100 for each person you referred that rented. Of the three U.S. companies reviewed, Boatbound had more private boat owners looking for renters.
Cruzin.com has all types of vessels range from canoes, small fishing boats, express cruisers, sailboats to yachts. The choices vary by location. The Cruzin rental agreement was unique in that it comes with up to $1 million in hull damage and liability coverage. This was the most extensive that we noted. Boat owners get 60% of the rental rate, which is determined by the owner. This type of rental plan was unique to Cruzin and likely soaks up the cost of the extensive insurance coverage.   Cruzin mentions that they require potential renters to have 2 years boating experience with the type of vessel being rented. When you sign in it gives you an anonymous handle of "Cruzer" with a number. This was appealing to me because I like to visit sites to see what options are available without getting tons of emails.
At Cruzin, you must be at least 18 years of age and have no criminal convictions to list your boat. The type of criminal convictions is not elaborated on and no background check is mentioned. The renter (or charterer) as mentioned under policies must be 25 years of age, have at least 2 years' experience on a like vessel, pass ID verification and fraud checks and no major driving record violations. The theme here is the renter has a lot more hoops to jump through to show eligibility.  Boats must be less than 45 feet in length. If longer, they require special approval. Boats up to 25 years in age are eligible to participate. If your vessel is over ten years of age, it needs to have an insurance survey by the entities listed and all deficiencies must be addressed. More details are available on the website.
According to GetMyBoat's site, they have over 12, 000 boats in 80 countries at 1300 locations. Like Cruzin, GetMyBoat has boats that are privately owned and provides insurance and rental agreement paperwork for both renters and owners. GetMyBoat appears to be a larger organization with more boats available than Cruzin and Boatbound. GetMyBoat's website has safety and educational resources, provided by BoatUS. We found GetMyBoat's website user friendly. Described as an international company, Miami, San Diego and San Francisco are listed most commonly in the United States. Listing your boat is free. Similar to other sharing websites, boat owners list their own criteria for boat owners and can accept or deny requests from renters at their own discretion. When you sign up, potential renters provide a profile. In that profile, as a renter, it is expected that you describe your boating experience level.  Although, renter insurance is not required, it is requested by most boat owners advertising. A "Float Plan", which is an explanation of where you may be taking the boat may be required by the owner for extended rental time.
We recommend educating yourself before using any of these services. Use good due diligence. Extensive exploration of the boat rental site will help a renter or boat owner understand how the program works. Read the fine print. Renting is not the time to learn how to boat unless you are with an experienced boater that can guide you in safe situations. If you are the boat owner, be wary of renters that are elusive about their boating experience. Make sure the insurance provided by the boat site or your own insurance gives you proper coverage. It may be worthwhile to consult either a lawyer or an insurance specialist before renting out your vessel. In many ways peer-to-peer boat rentals can be advantageous to both renter and boat owner by providing a boat without the extra costs of maintenance or decrease the costs of boat ownership.
Read More:   On The Water Training   Affordable Boat Ownership is Possible